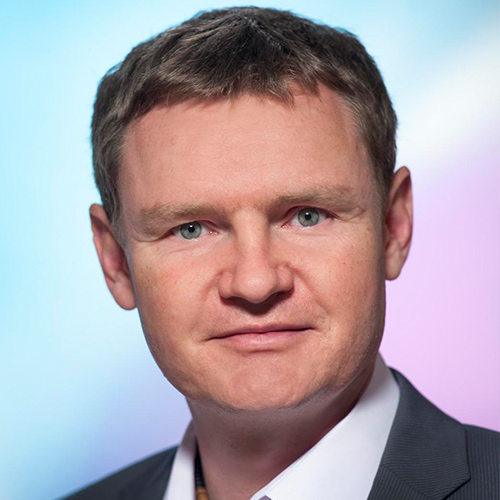 Petr Neugebauer
Dr. Ing.
MOTeS Groupleader
Researcher ID: I-7844-2013
petr.neugebauer@ceitec.vutbr.cz
+420 734 513 280
EDUCATION
2005 – 2010 PhD studies at Université Joseph Fourier Grenoble and Grenoble High Magnetic Field Laboratory (France) under supervision of Dr. A.-L. Barra. Title of PhD thesis: Development of a Heterodyne High-Field / High-Frequency Electron Paramagnetic Resonance Spectrometer at 285 GHz.
2000 – 2005 Master studies at Brno University of Technology, Institute of Physical Engineering, Brno, Czech Republic. Title of Diploma thesis: Design of facility for in situ area monitoring of thin films (UV-VIS Reflectometry) under supervision of Prof. J. Spousta.
2004 Six-months study (Erasmus program) at Université Joseph Fourier, Grenoble & In-
stitute Néel CNRS, Grenoble, France under supervision of Dr. L. Ranno. Experimental research project: Design and building a high temperature - high impedance Hall effect measurement facility.
​2000 Completed secondary school with specialization in Mechanical Engineering, SPŠ Uh. Hradiště, Czech Republic.

PREVIOUS POSITION
2012 – 2017 Group leader (since 2014) and Postdoctoral fellow: University of Stuttgart, Institute of Physical Chemistry, Germany.
Main topics: High-Field / High-Frequency ESR, Frequency Domain Magnetic Reso- nance spectroscopy, THz spectroscopy, Molecular magnetism
2010 – 2012 Postdoctoral fellow: Biomolecular Magnetic Resonance Center and Goethe University Frankfurt, Institute of Physical and Theoretical Chemistry, Germany.
Main topics: Dynamic Nuclear Polarization and pulsed High-Field / High-Frequency ESR spectroscopy (Stipend: Center of Excellence Frankfurt - CEF)

FELLOWSHIPS
2010 – 2012 Stipend: CEF – Cluster of Excellence Frankfurt, Biomolecular Magnetic Resonance Center and Goethe University Frankfurt, Germany
2008 – 2009 Early stage researcher fellowship through MAGMANet FP6-NMP3-CT-2005-515767 Grenoble High Magnetic Field Laboratory, France
2005 – 2008 Marie Curie fellowship through QuEMolNa FP6-CT-2003-504880 Grenoble High Magnetic Field Laboratory, France

ORGANISATION OF SCIENTIFIC MEETINGS
2019 8th School of European Federation of EPR groups on Advanced EPR / organizer / 140 participants / Brno, Czech Republic
2018 International workshop on Plasmon Enhanced Terahertz Electron Paramagnetic Resonance (PETER) spectroscopy / co-organizer / 80 participants / Brno, Czech Republic
2015 German-Czech workshop: "Self‐organized functional layers of molecular quantum bits and Magnetic anisotropy – clue to the secret of single‐molecule magnets" / head of the organization / 27 participants / Krásná Hora, Czech Republic
2014 Joint German-Slovak workshop: "Molecular magnetism" / head of the organization / 15 participants / Prachatice, Czech Republic
2011 EUROMAR2011 – The largest European magnetic resonance spectroscopy conference/ head of technical assistance / 1300 participants / Frankfurt, Germany

MEMBERSHIPS OF SCIENTIFIC SOCIETIES
2016 – present Member of International EPR (ESR) Society
2015 – present Member of Elite program Baden-Württemberg, Germany
2012 – present Member of DFG German Priority Program (SPP1601) network, University of Stuttgart, Institute of Physical Chemistry, Stuttgart, Germany

INVOLMENT IN INTERNATIONAL PROJECTS
​​2018 – present H2020 Fet Open project PETER
2016 – present Naval Research project with P. Barbara (Georgetown University, Washington DC)
2015 – 2016 DAAD German-Czech scientific exchange project – Molecular Magnetism
2010 – 2012 DIP – DFG German-Israeli Project – Dynamic Nuclear Polarization
2005 – 2010 QuEMolNa – European network – Molecular Magnetism
2005 – 2010 MAGMANet – European network – Molecular Magnetism